Longtime Jackson Hole resident Betty Jo Murphy Barnes died April 12, Easter Sunday, of Alzheimer's disease and natural causes. She was 84. Her eldest son, Barry, provided the following.
Betty Jo Murphy Barnes was born Aug. 11, 1935, in Lewistown, Montana, to Joe and Eva Murphy. She grew up on the family ranch and car business in Roy, Montana. She graduated from high school from there, along with Cliff Poindexter (who would be a lifelong friend. He would later be an owner of The Million Dollar Cowboy Bar).
As a teenager, she worked at Jenny Lake Lodge and Colter Bay before The Rockefeller Lodge was built. She met Moosie Woodling there. They would remain lifelong friends.
Mr. John Rockefeller would tip her a dollar for a cup of coffee. At the time, he was known to her as "John the fisherman."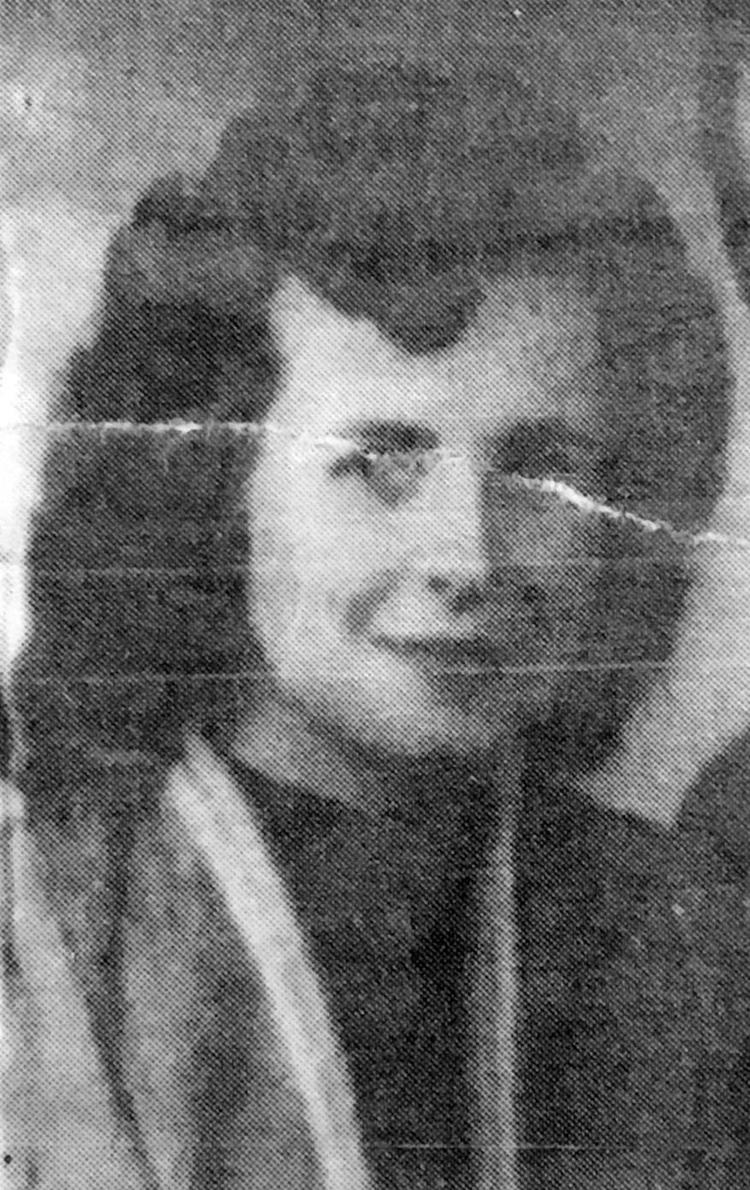 In her youth she was taught to use a gun, and one time during the old range wars she had to break up a party of criminals while she was out checking fence with my grandfather. They were holding him, and she got the rifle from the old pickup and told them to release her father. When they didn't she shot once to warn the guys. Grandpa said they better do what she wanted or else. They proceeded to fight my grandfather, and she shot the second bullet between the head guy's feet. They released my grandfather!
Grandpa rescued two horses for my mom and her brother at the train station during the Depression. My uncle's horse lived only a week, but Mom's black stallion, named Pistol, lived to be 42 years old.
Mom was a rodeo queen and avid in barrel racing and pole bending. In 1977, she won a state of Wyoming contest for fitting and showing with Shiloh, a horse of ours.
She attended college in Dillon, Montana, earning a teaching degree. Later she had three successful entrepreneurial businesses.
Mom and Dad met when she went to a country dance with her best friend Kay. It was 50 below zero that night a,nd she was driving her Ford-Henry J. It was love at first sight. She always said he had movie star good looks and could dance better than Fred Astaire.
Dancing was one of their favorite things to do; they frequently danced till the bar closed.
Mom's sense of style depended on the event. She was always a standout in anything, from Wranglers and s--- kickers to an evening gown.
They were married in 1956 and would be together for the next 52 years. They traveled all 50 states, Canada and Mexico. They were able to retire early and had homes in Jackson, Arizona and Alaska. They were incredible parents. They lived life to the fullest.
Her beauty and talent got her into the movies filmed in the Jackson area at an early age. She doubled for Donna Reed in "The Far Horizons," "Jubal Troop" and others. In one of them she rode bareback across the Snake River by Dornan's Chuckwagon.
She was a girlfriend of Casey Tibbs, the world champion cowboy. He gave her a private collection of memorabilia, including a champion saddle, buckle and a 1949 portrait by the artist and author Clifford P. Westermeier.
Mom and Dad were friends of all the cowboy champions of the time. My uncle, Dad and Casey rodeoed behind the Stagecoach Bar in Wilson and in Jackson. Mom and Dad loved entering old-timers rodeos, having fun and winning.
Mom and Dad also helped with the movies "Shane" and "Spencer's Mountain," and Dad was a body double for Charles Bronson in "Breakheart Pass." They were also friends of Ben Johnson, Yakima Kanut, Robert Duvall and many others in movies.
Tibbs would be a lifelong friend until his death in 1990 of cancer. In 2015, Mom declined a request for an interview for the movie "Floating Horses: The Casey Tibbs Story," due to her failing health and Alzheimer's. We were all in the movie "Mountain Men" with Brian Keith and Charleston Heston. My brother and Dad were in "Any Which Way You Can" with Clint Eastwood. Mom and Dad were in other movies and rubbed shoulders with the greats.
When The Wort Hotel burned in the 1980s, Mom and Dad, along with other locals, helped save the Silver Dollar bar by pulling it into the street from inside the burning hotel. What great memories.
Mom was always on the go. She entered motorbike competitions with us boys and won a few of them. She could also crack a bullwhip like no other and took bets from cowboys. The bet was whether or not she could hit a $100 bill they were holding in their teeth. She always won on the first crack of the whip.
After retiring she also worked for Bill, a friend, the owner of The Elkhorn Restaurant, until Bill passed away.
Mom will be buried next to my dad in Aspen Hill Cemetery, overlooking Jackson, the National Elk Refuge, the Tetons and Sleeping Indian. Her spirit will live on. Yonder lies Jackson Hole, the last of the wild frontier, her favorite place on earth.
Mom was the toughest woman I ever knew, with many stories to prove it.
She is preceded in death by her father, Joe Murphy, mother Eva Murphy, brother Jim Murphy, nephew Dan Murphy and her husband, Barney Barnes.
She is survived by her oldest son, Barry Barnes, and his husband, David, of Jackson and Montana, son James "Buddy" Barnes and his wife, Melinda, four grandchildren and great-grandchildren of Asotin, Washington, and many other relatives on both sides.
A celebration of life will be announced later for family and friends. In lieu of flowers, to honor her love of animals please donate to your favorite animal shelter or rescue.