Sidney Wheeler Burgess died of congestive heart failure April 17 in Phoenix. She was 82. Her family provided the following.
Sidney Patricia Rosenthal was born Jan. 11, 1939, in Salt Lake City. She was the second of five children born to Aaron and Pat Rosenthal. She was named after her Uncle Sid when she was born on his birthday. She liked to joke that she was a good little Mormon Jewish girl from Salt Lake City.
Sidney was always very social and enjoyed many school activities, including singing in choirs and being an officer in the student council at East High School in Salt Lake.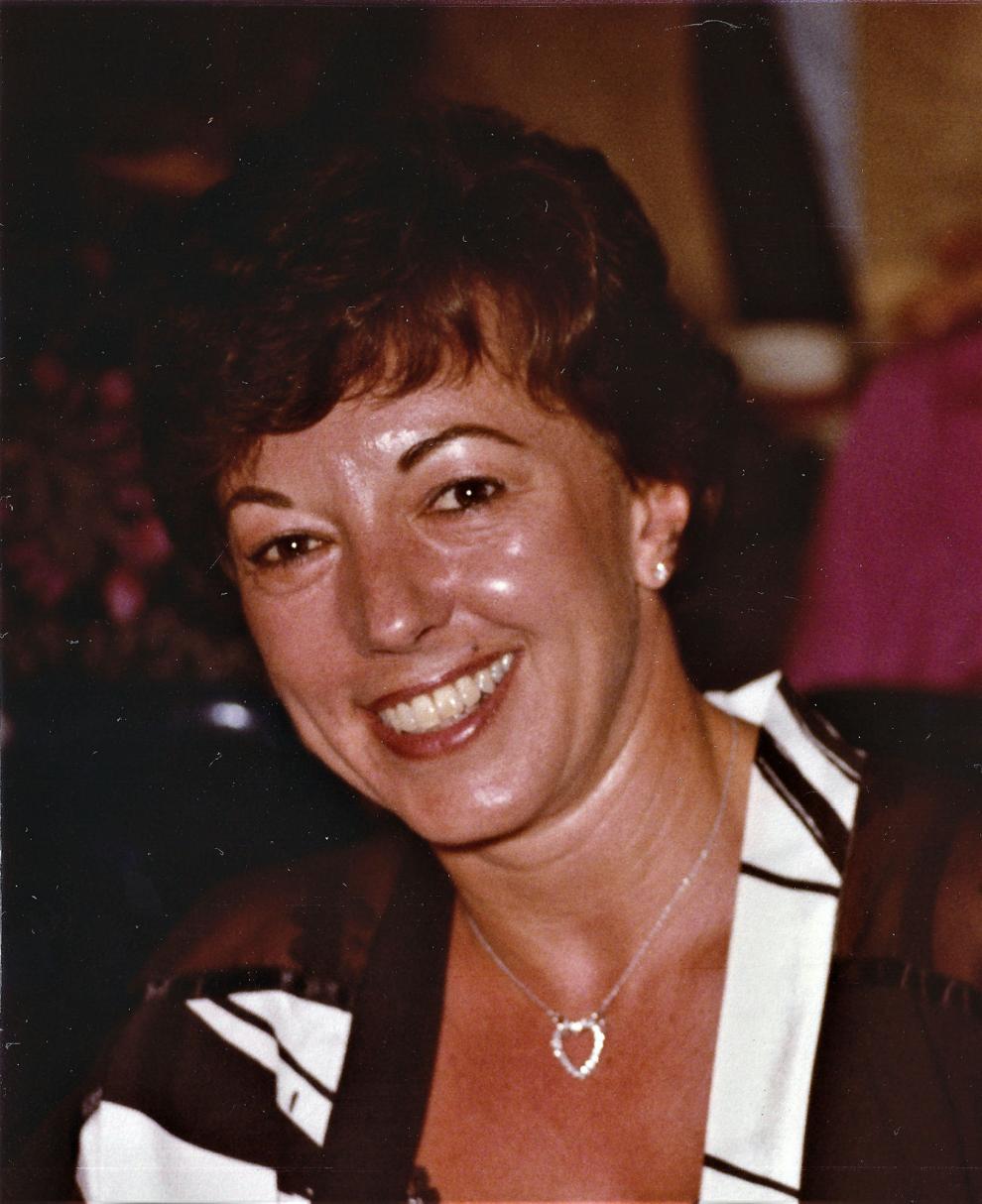 Sidney moved to Jackson right after high school and began her dude ranching life. She married Oral Wheeler in 1958, and they ran the Camp Creek Ranch. Eventually they moved the bar and restaurant across the highway, and Oral built A-frame cabins, creating J Circle S Ranch. That was located where Camp Creek Inn and Restaurant is now.
Sidney really took to ranch life. She loved being outside, either on a horse or a snowmobile. She was always a wonderful cook and hostess, and she made many lifelong friends who came to stay at the ranch over the years.
In 1961, Sidney and Oral adopted a baby boy, Jerry Frank. They continued to live in the Hoback area, running the ranch and enjoying country life. Jerry helped out with the ranch and the hunting camp that Oral ran for many seasons.
By the mid-1970s, Sidney and Oral divorced. They remarried briefly but were divorced again by 1979. Sidney became a travel agent and worked for Stainbrook Travel. Eventually she managed Teton World Travel all throughout the 1980s. Sidney loved being a travel agent and enjoyed the perks of taking great trips and traveling all over the world.
Sidney was active in the Soroptomist Club and the Howdy Pardner Ambassador Club of Jackson, serving presidential terms during her active years. She served on the board of directors of the Jackson Hole Visitor and Convention Bureau and was the first female member of the Rotary Club of Jackson.
In 1989, Sidney married Bill Burgess and moved to Angel Fire, New Mexico, where she finally had time to ski. She loved it. She enjoyed small ski town life and made many great friends in New Mexico.
In 1992 her only grandchild, Amie Elizabeth Wheeler, was born, and Sidney began spending more time in Arizona to be with Amie. By 2005, Sidney bought a second home in Chandler, Arizona, and began living there part time, moving there full time in 2012. She loved the warmer weather and lower altitude, which was better for her heart. She enjoyed going out to lunch, movies, plays and art fairs with her friends and family, as well as hosting and enjoying guests in her home. Many good times were always had at Sidney's house.
In 2017, Sidney and Bill divorced. However, in true Sid fashion, she lovingly took care of Bill when he was diagnosed with cancer. They had a good last year together enjoying each other's company until he passed away on Labor Day in 2018.
Sidney's sense of fun, endless energy and warm hospitality will be sorely missed. Her friends often described her as their "fearless leader." She was always up for trying anything at least once.
She was predeceased by both of her parents, sister Rachelle and brother Robert, as well as both of her husbands, Oral Wheeler and Bill Burgess.
She is survived by her son, Jerry (Susan) Wheeler, of Chandler; her granddaughter, Amie (Jake) Pierce, also of Chandler; as well as her sisters Arlene (Dave) Steinert and Anita Fowers, both of St. George, Utah. Sidney is also survived by her stepdaughter, Andrea (Jesse) Culver, and Andrea's four children, all of Oregon, as well as many nieces and nephews and great-nieces and -nephews, whom she adored.
In lieu of flowers, donations can be made to Dignity Community Entry Services at 2441 Peck Ave., Riverton WY 82501. Or donations can be made in Sidney's memory to the American Heart Association 7272 Greenville Ave., Dallas, TX 75231.
No services are planned at this time. Arrangements were made through Bueler Mortuary in Chandler, Arizona. Please check its website at BuelerMortuary.com for updated information or to leave comments for the family.