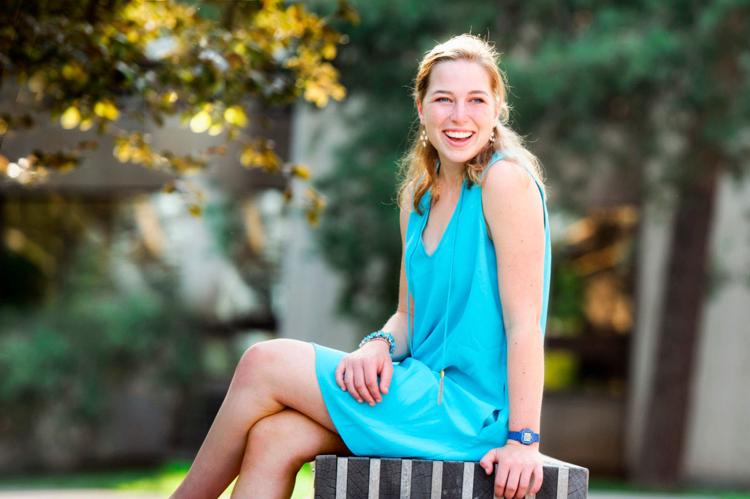 Madeline Carlman, of Wilson, was awarded the $30,000 Bristol Fellowship from Hamilton College for her Creating Community in Book Places project.
For a year she'll examine how "book places" such as libraries, book shops, book clubs and book fairs create community in Denmark, Namibia, Argentina, Bangladesh and Greece.
The Bristol Fellowship is designed to encourage Hamilton students to live outside the United States for a year while studying an area of personal interest. Carlman, who graduated from Journeys School in Jackson, majored in sociology and literature at Hamilton. Her project combines these academic interests.
Through Carlman's research, she'll work with literary community members, founders of literacy-related NGOs, university librarians, bookstore owners and book club participants to better understand book culture.
"My project represents so many things at once: books to read, the opportunity to be in community with other readers and writers, and time to better understand how different parts of the world approach literacy and literature," Carlman said in an interview with Hamilton College.
Carlman hopes to attend divinity school and become a college chaplain. Her project will examine how book places create community and how the digital world is transforming the way people engage with books.
"Book places lay the physical groundwork for people to find and provide inspiration, engage in intellectual inquiry, and connect to others over stories. Without these, a community suffers. History is forgotten, stories are misconstrued, the opportunity to pause and read is lost, and literacy rates tank," Carlman said.
For Mallory Harrower, of Jackson, a junior at the University of Pennsylvania, a group project she completed in her intro biochemistry class led her to meet a Nobel laureate.
Michael S. Brown, the winner of the 1985 Nobel Prize in physiology and medicine, was impressed by the video she and three of her classmates created that studied how alcohol affects the body.
In their research Harrower and her peers cited a number of Brown's research papers that delved into the mechanisms of SREBP — a gene that codes for how the body stores fat in the liver that is activated by long-term excessive alcohol consumption.
After they sent the final video to Brown he was impressed by their research. So when Brown was on his way to Penn to receive an award from the college's department of chemistry, her professor, Jeffery Saven, arranged the lunch.
The students were able to chat with Brown about his childhood, his time at Penn and the work that landed him the Nobel Prize — not a bad outcome for a group project.
Amelia T. Adams, of Wilson, has been awarded a St. Lawrence University fellowship for a summer 2019 research project.
Adams, who graduated from Jackson Hole High School, is a member of the class of 2020 and is majoring in Asian studies and history. Adams received funding through the Daniel F. '65 and Ann F. Sullivan Endowment for Student/Faculty Research fund. She will conduct research along with a faculty mentor, English professor Paul Graham, on a project titled "Daughter of the Wind: From Real World to Fantasy."
St. Lawrence University is a private, independent liberal arts institution in Canton, New York.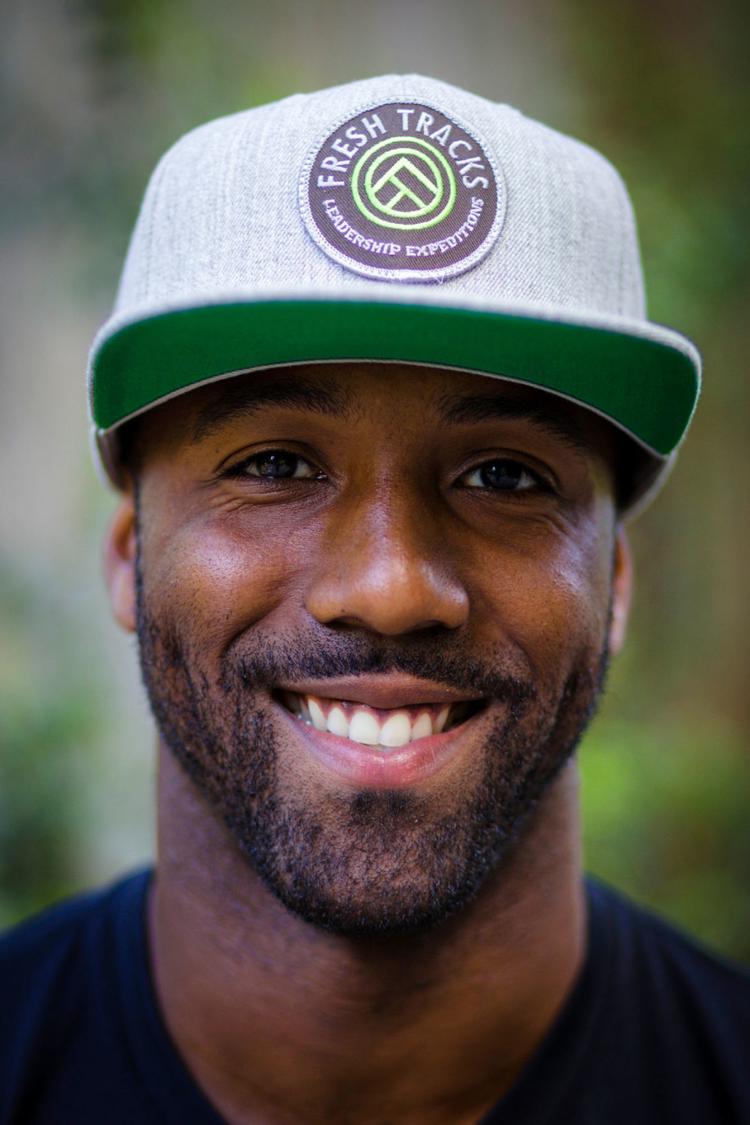 CJ Goulding will be recognized with the Murie Spirit of Conservation Rising Leader Award.
Goulding, the manager of community leadership development for the Children and Nature Network, trains, mentors and supports a national network of over 360 leaders who are changing systems and creating equitable access to nature in their communities.
"We celebrate Jimmy Chin's selection of CJ Goulding as our 2019 Murie Rising Leader. CJ's work enabling supporting access and learning for young leaders in nature is essential to empower the future Mardy and Olaus Muries in an inclusive and equitable manner," Teton Science Schools Executive Director Chris Agnew said in a press release announcing the award.
Goulding is a graduate of the National Park Service Academy with Grand Teton National Park and Teton Science Schools. He also has a masters degree in Urban Environmental Education with IslandWood and Antioch University.
"In receiving this award, I want to thank people who paved the way and supported me, the peers and colleagues I stand beside in doing this work, and the many leaders I will continue to pour into all creating change and creating equitable connections between their communities and the outdoors," Goulding said in a statement.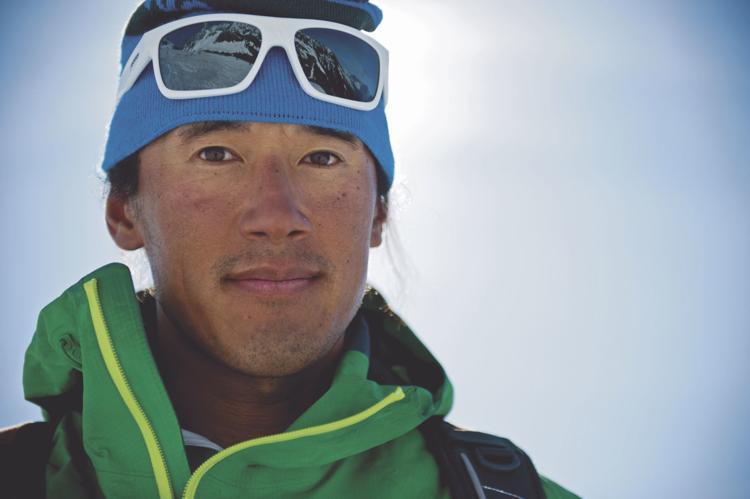 It was announced in April that photographer and Academy Award-winning filmmaker Jimmy Chin is slated to accept the 2019 Murie Spirit of Conservation Award.
Chin and his wife, Elizabeth Chai Vasarhelyi, won an Academy Award for their film "Free Solo," documenting rock climber Alex Honnold's ascent of El Capitan in Yosemite National Park. Their 2015 film "Meru" took home the Audience Award at the Sundance Film Festival, and Chin's photography has frequented the pages of National Geographic and The New York Times.
Chin and Goulding will be honored at the award dinner, which will begin at 5:30 p.m. Aug. 13 at the Murie Ranch in Moose. Visit TetonScience.org or call 732-7765 for more information.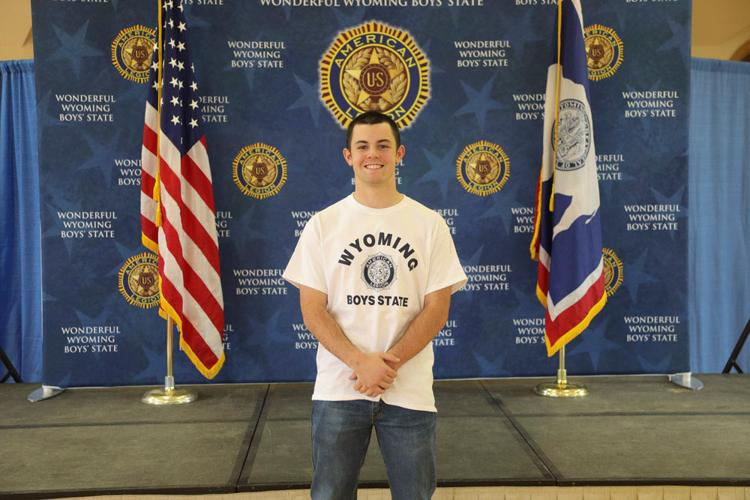 Benjamin Phocas, a student at Jackson Hole High School, served as the delegate for Wilson at the annual Wyoming Boys' State held June 9-15.
Wyoming Boys' State allows high school juniors across the state to participate in a week of activities to learn about their state's government. The programs promotes leadership, civic engagement and patriotism.
Wyoming Gov. Mark Gordon, U.S. Sens. Mike Enzi and John Barrasso, and U.S. Rep. Liz Cheney spoke to the participants. The week culminated with a visit to the state capitol in Cheyenne, where delegates got to see the inner workings of state government firsthand.
Central Wyoming College students Said Jimenez and Karla Jimenez Vazque, of Jackson, were named to the school's spring 2019 dean's list. It's a distinction earned by full-time students who have earned a grade point average between 3.5-3.99.
Three local students — Nancy Morales, of Jackson, Iryna Kitami, of Jackson, and Talia Kusmin, of Wilson — also earned the distinction of being named on the Central Wyoming College Spring 2019 president's list. It's a distinction that recognizes full-time students who have earned a perfect 4.0 grade point average.
Casper College student Kevin Espinoza, of Jackson, was named to the school's president's honor roll for the spring 2019 semester. The president's honor roll recognizes degree-seeking full-time students who receive a grade point average of 3.5 or better.
Paul Boice and Gabriela Otanez, of Jackson, were named to Casper College's Dean's Honor Roll. Dean's Honor Roll recognizes part-time degree-seeking students and non degree-seeking full-time students who earned a semester grade point average of 3.5 or better.